| | |
| --- | --- |
| | Mako Mermaids wiki needs your help |
Season 2
Season 2 | Number of Episodes: 26

Premiere Airdate
2014
Finale Airdate
TBA
Season Guide
previous
Season 1
next
TBA
Mako Mermaids Season 2 has been confirmed and will come out in the beginning of the year of 2015
A new mermaid named Ondina arrives and is afraid that Zac is a threat to mermaid pods everywhere, but what she doesn't realize is that there is another merman in addition to Zac in town called Erik bent on seizing Mako Island for himself. When Ondina and Mimmi try to turn Zac back into a normal human boy, Evie (Zac's girlfriend) tries to stop them but ends up in the moon pool Evie is then turned into a mermaid aswelll.
New Characters
Edit
Evie Zac's girfriend has an accident at the moon pool and she turns into the 4th mermaid in this case.
Mimmi Mimmi is the new mermaid in this season, and friends with Ondina.
Ondina Ondina is the new mermaid.
Erik Erik is the new merman that becomes a threat to the girls.
Season Trivia
Edit
This season will maybe begin in the beginning of the year 2015
There will also be 26 episodes in this season.
Jonathan M. Shiff tweeted: "thank u :) soon we start on Season 2. More mermaids. More action, mystery. Maybe romance.".
It was announced that this season will premiere in 2015 but Jonathan tweeted that will premiere sooner.
Only Kerith Atkinson, Chai Romruen, and Amy Ruffle were confirmed that they will be playing their roles in season 2, Ivy Latimer, Lucy Fry, weren't confirmed yet.
Allie Bertram was confirmed to join the cast as Mimmi.
Also Isabel Durant will be playing a beautiful mermaid named Ondina.
Dominic Deutscher and Gemma Forsyth are returning as Cam and Evie.
Alex Cubis will portray as a new mermen Erik.
Brooke Nichole Lee is returning as Carly.
Jonathan M. Shiff tweeted that maybe some of the past mermaids (Emma or Bella, Cleo and Rikki) will guest star in a few episodes.
Jonathan tweeted that they met on Monday on 6th January with main cast.
Jonathan tweeted that main cast met on Monday the 6th so that means that Ivy and Lucy are not in, because they weren't confirmed.
Rowan Hills as David was confirmed to be returning, and also Monte as Poseidon will be returning.
Jonathan tweeted that there will be 100 mermaids on set for an episode.
It was confirmed on twitter that Nick Wright will reapper on Mako Mermaids as Joe and he might have a scene with Sirena and Ondina.
There will be a scene at the pool in one of the episodes.
Four vlogs were relesed for this season
Evie will become a mermaid
Production and Development
Edit
A second season was confirmed in February 2013, with production beginning in the second half of 2013 contingent on funding from Screen Australia.
Chai tweeted that they will start filming season 2 very soon. Source
He also tweeted that they started shooting second season in January.
Season will probably premiere in July 2014.
Amy Ruffle tweeted that they will start filming in January 2014.
Amy tweeted that the start on Monday 6th pre-production and swimming training.
Amy tweeted that they start filming in February 2014.
Amy tweeted on 20th of January: "We start filming in two weeks!" So that's mean they start filming on February 4, 2014.
There are 4 vlogs published already.
Comfirmed Cast:
Main Cast 
Supporting Cast 
Image
Title
Original Airdate
Episode
The Seventh Cycle
January 2015
01
2.01
Two young mermaids, Ondina and Mimmi, run away from the Mako Island pod with Sirena to try to turn the merman Zac back into a land boy. But Zac's connection to Mako is growing stronger. If they fail, they may never break his connection and save Mako for the pod. On the full moon, they attempt to remove his merman powers when his girlfriend Evie comes to the rescue – only to be turned into a mermaid!
Vlog 1                                                                                 Vlog 2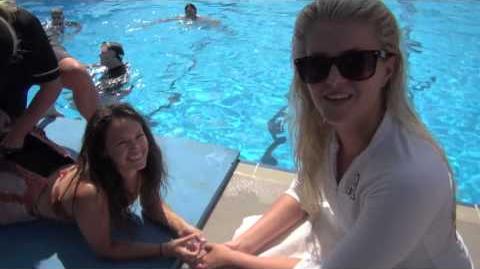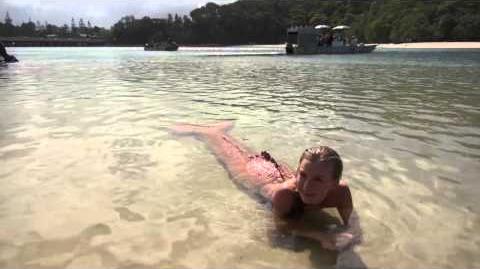 Vlog 3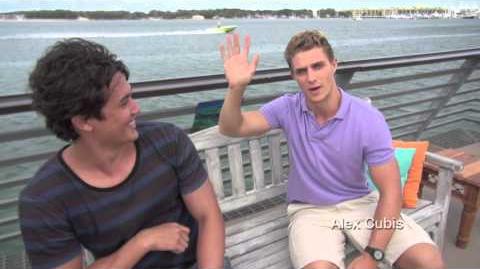 Vlog 4